Jump to Recipe
Smoked Creole Chicken on the Ugly Drum Smoker
I finally found some time to smoke a chicken on my new Ugly Drum Smoker. This turned out to be really easy and darn tasty. I used a store bought creole seasoning and injected the chicken with butter. It only took about 2 hours to smoke. Here's the recipe for smoked butter injected chicken: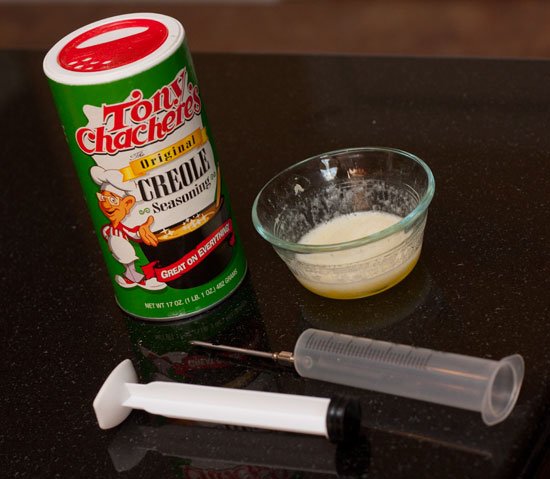 In the microwave I melted about a half stick of butter and then put about 1 T of creole seasoning into the butter. I mixed this well and then injected the chicken all over, paying special attention to the breasts. After all the butter was injected I sprinkled the creole seasoning all over the skin of the bird.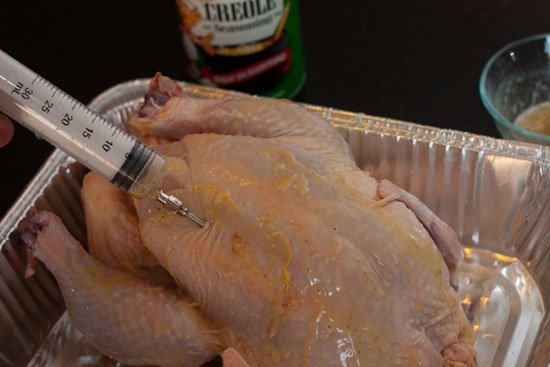 I covered the chicken and put it in the refrigerator for a few hours. When I was ready to get going I lit the UDS for a relatively high smoke heat. A lot of people say that chicken isn't any good when it's smoked at low temperatures like 250 due to the skin getting rubber-like. They prefer 350 or so. The only issue with that is that the UDS really prefers to settle in at no more than 300 degrees. After the coals and apple wood chunks were lit in the smoker I kept all three UDS air intake valves open. This let the UDS stabilize at around 275 or so.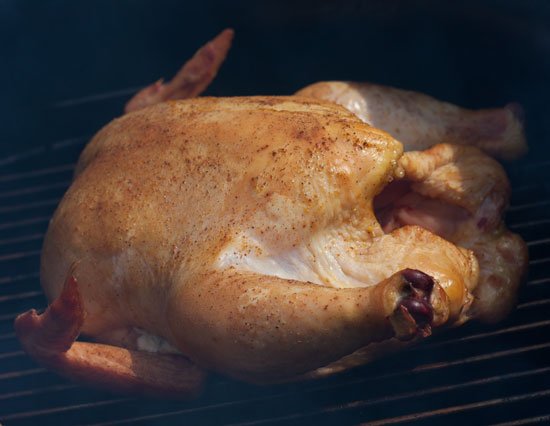 Once the chicken goes on the only thing you need to watch is internal chicken temperature. After an hour or so I stuck my Thermapen deep into the breast. It needed another hour or so.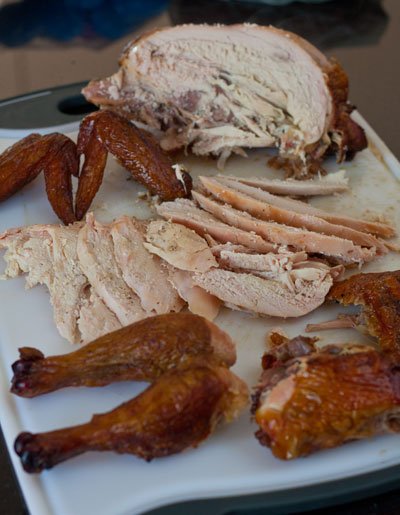 There we go! The internal temperature of this baby was at 165 F and ready to come off. I let it sit at room temperature for about 30 min prior to carving.
The smoked butter injected chicken sliced up well. This will make some great chicken salad sandwiches that's for sure!
Smoked Butter Injected Chicken
An easy smoked chicken recipe using a melted butter creole injection and a creole dry rub
Ingredients
• ½ stick salted butter

• 2-3 T Creole Seasoning

• 1 Chicken
Instructions
Melt butter and add 1 T of creole seasoning to the butter.

Inject chicken with butter/seasoning mixture.

Rub chicken with remaining creole seasoning.

Light smoker for a 275-350 degree heat.

Smoke chicken until internal temperature is at least 165 degrees F.

Let chicken rest for 30 minutes prior to carving.