Jump to Recipe
Estimated reading time: 4 minutes
Imperial Stout BBQ Sauce Recipe
This Imperial Stout BBQ sauce recipe is loaded with deep rich flavors lending itself perfectly to pork, beef or as well as Irish favorites
When asked about tomato based BBQ sauces, one of my favorite recipes to suggest is my whiskey based BBQ sauce recipe.
The only problem with this sauce is that it uses quite a bit of whiskey, which is costly. I wanted to come up with a sauce that uses just a bottle of beer, as this would be much cheaper than using a few cups of whiskey.
I found a few BBQ sauce recipes online that use stout beers, but they are way too heavy on the soy sauce. I'm not a fan of tasting soy sauce in my BBQ sauce.
The recipe that I came up with is a mild stout beer BBQ sauce that is simple to make. It only has 6 ingredients.
You mix them together, bring to a boil and simmer for 20-30 min. Give it a try!
---
---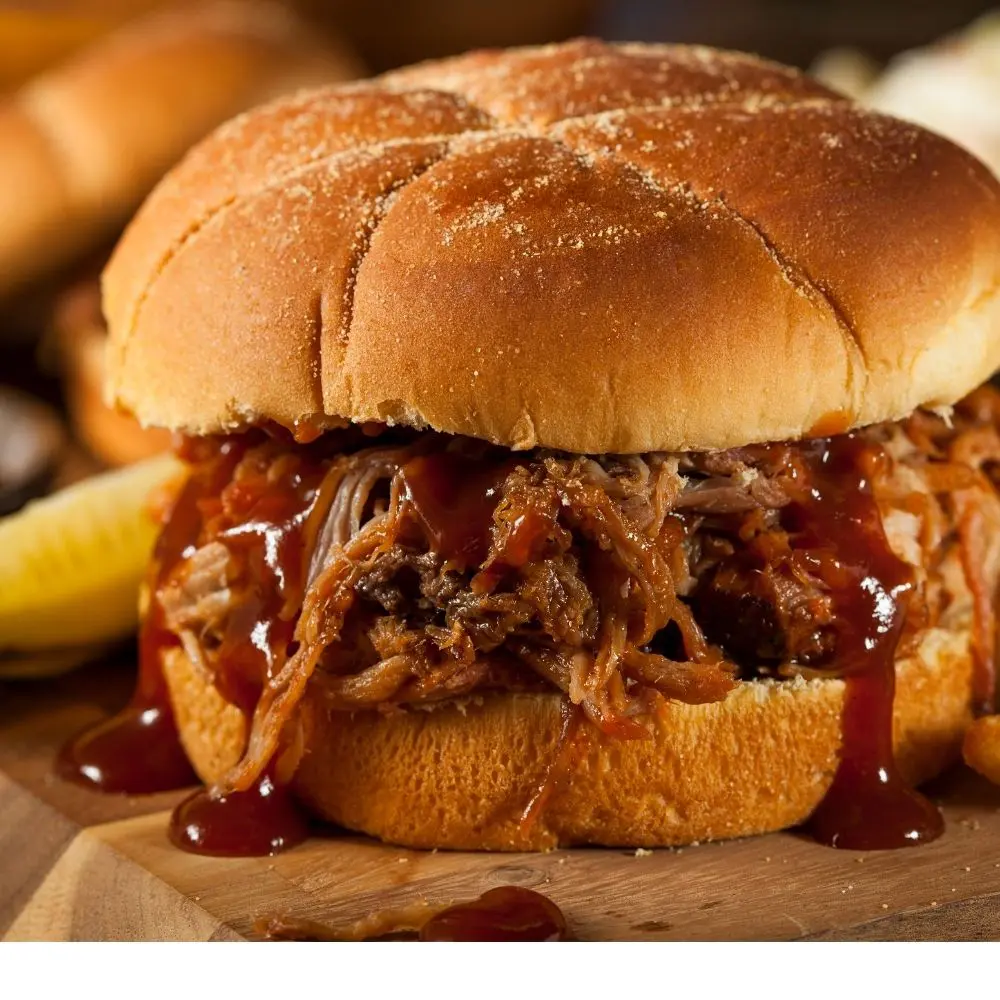 Difference Between Regular Stout and Imperial Stout
It's worth briefly discussing the difference between a regular stout and an imperial stout. This recipe works the best with an imperial stout.
An imperial stout differs from a regular stout in that the imperial stout is packed with much more flavor. For example, brewers add strong aromatic flavors such as coffee, chocolate, or fruits to the imperial stout recipe.
This naturally results in a stout that is intensely flavored compared to the regular stout. To see what I mean try drinking a Guinness and then drink an imperial stout.
You'll notice quite a difference! Using an imperial stout works out perfectly for the purposes of making a BBQ sauce, as you don't have to add too much else to the mix to get a nice sauce.
The ingredients are simple: one bottle of imperial stout (or another type of heavily flavored stout), ketchup, brown sugar, Worcestershire sauce, apple cider vinegar, honey, and BBQ dry rub.
How to Make Imperial Stout BBQ Sauce
Ingredients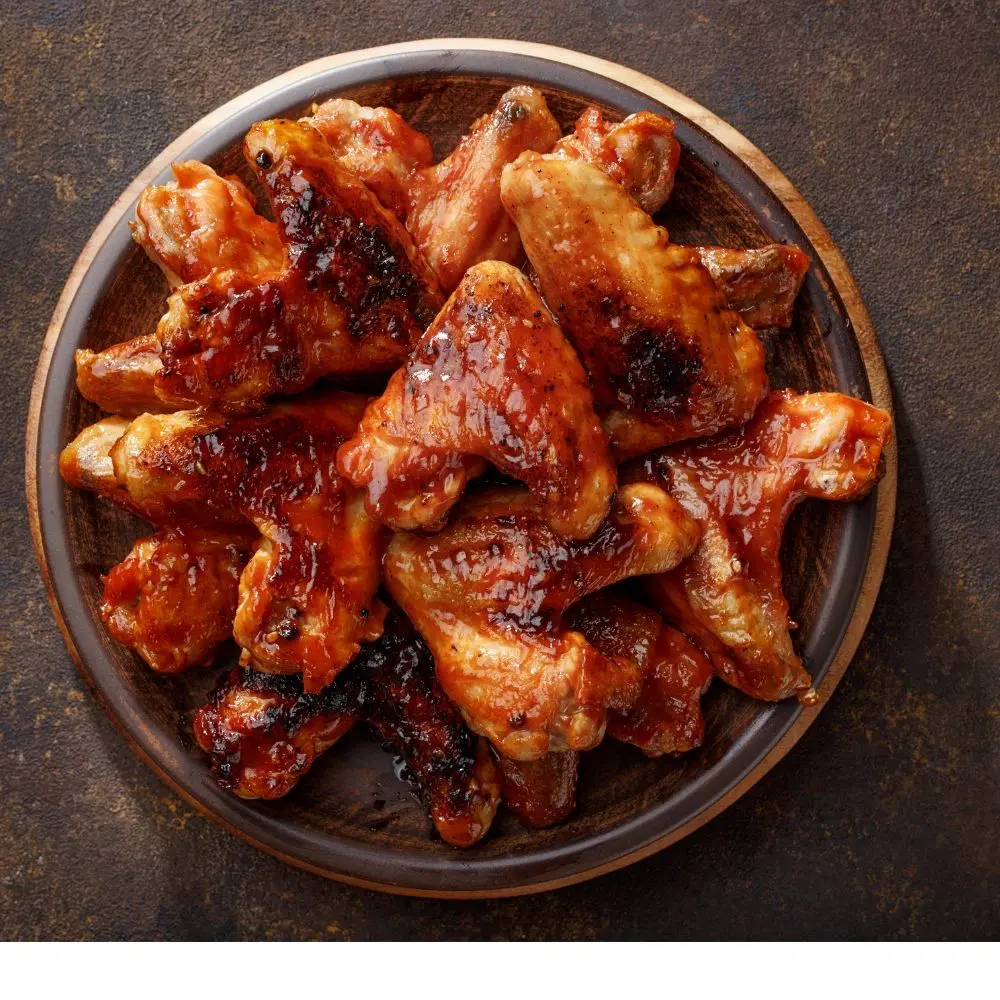 INSTRUCTIONS
Mix all ingredients into a sauce pan
Whisk ingredients well to create a smooth sauce
Bring sauce to a boil over medium high heat
Reduce heat and simmer for 20-30 min
You'll be rewarded with a smooth BBQ sauce. Bring the mixture to a boil and then reduce the heat and simmer for about 20-30 minutes. Stir often as it can bubble and burn.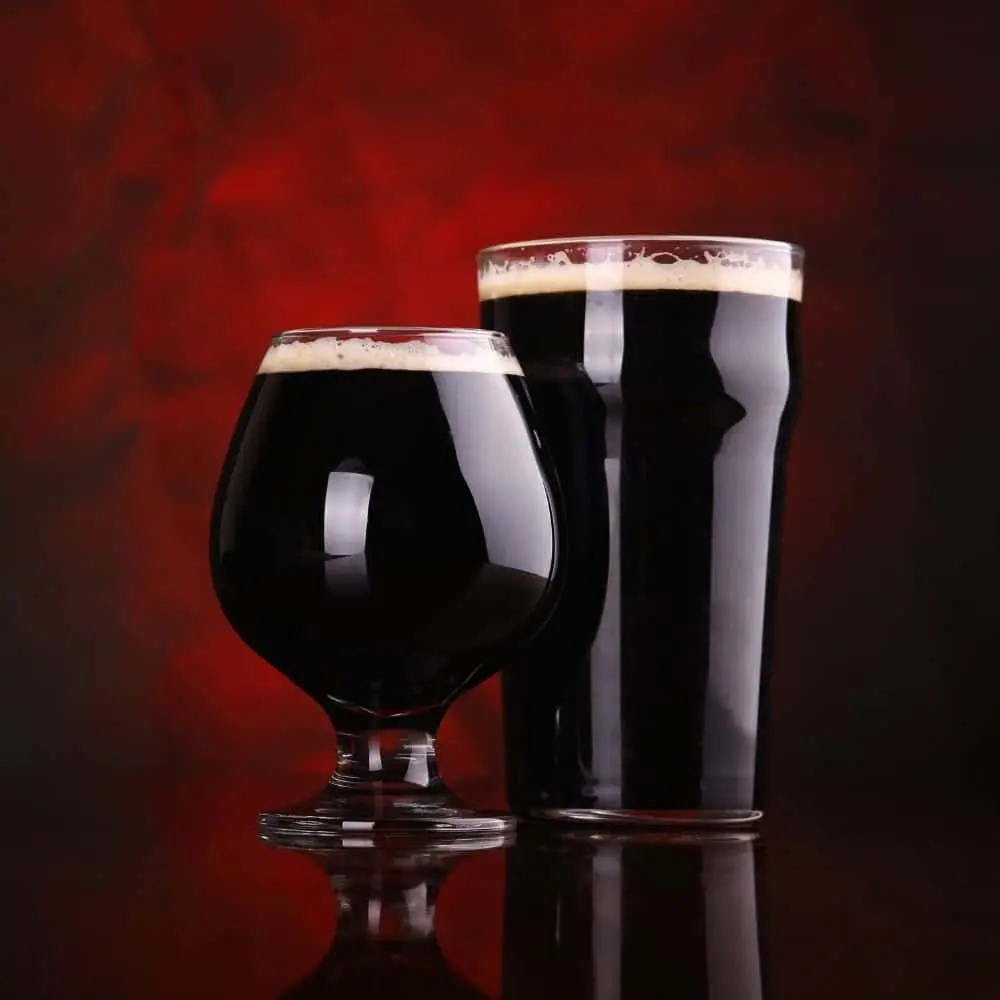 Recipe Recap
Notice the rich color of this sauce. It is a simple BBQ sauce that has a mild flavor. Normally tomato based BBQ sauces turn me off a bit because they can overpower the food.
I like my flavors to come from the dry rub, the meat, and an appropriate amount of time on a smoker.
This sauce works perfectly for me as it allows the taste of the smokey meat to shine through, even though a heavily flavored imperial stout is used.
For this write up I decided to smoke kielbasa. I haven't written up a smoked kielbasa recipe yet, but I absolutely love it.
It only takes about an hour on the smoker and it results in smokey, juicy sausage that I like to cut into small sections and douse in BBQ sauce.
More Recipes You Will Love
---
Imperial Stout BBQ Sauce
This Imperial Stout BBQ sauce recipe is loaded with deep rich flavors lending itself perfectly to pork, beef or as well as Irish favorites
Instructions
Mix all ingredients into a sauce pan.

Whisk ingredients well to create a smooth sauce.

Bring sauce to a boil over medium high heat.

Reduce heat and simmer for 20-30 min.
Nutrition
Calories:
79
kcal
|
Carbohydrates:
18
g
|
Protein:
1
g
|
Fat:
1
g
|
Saturated Fat:
1
g
|
Polyunsaturated Fat:
1
g
|
Monounsaturated Fat:
1
g
|
Sodium:
227
mg
|
Potassium:
107
mg
|
Fiber:
1
g
|
Sugar:
16
g
|
Vitamin A:
124
IU
|
Vitamin C:
1
mg
|
Calcium:
15
mg
|
Iron:
1
mg
---
Nutrition Facts
Imperial Stout BBQ Sauce
Amount Per Serving
Calories 79
Calories from Fat 9
% Daily Value*
Fat 1g2%
Sodium 227mg10%
Potassium 107mg3%
Carbohydrates 18g6%
Protein 1g2%
Vitamin A 124IU2%
Vitamin C 1mg1%
Calcium 15mg2%
Iron 1mg6%
* Percent Daily Values are based on a 2000 calorie diet.