I feel like I am well qualified to claim that this is one of the best collections of crab recipes that you will find.
I have been a proud Marylander that picked his first steamed blue crab before I could walk.
For me blue crab is the best crab and though I do enjoy king, snow, and Dungeness crab from time to time nothing beats the flavor and versatility of blue crabs.
Steamed Crabs 101
How To Prepare Maryland Steamed Crabs
This is the complete guide on everything you need to know about cooking and eating Maryland Steamed Crabs from start to finish.
Check out this recipe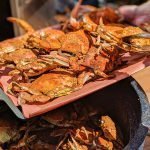 What Makes Crabmeat So Amazing?
Crabmeat is low in calories and fat making it a great protein choice for pescetarians as well as carnivores.
This collection will give you plenty of inspiration on the many different ways crabmeat can be used in different recipes.
Crab Cakes and Crab Imperial
Crab cakes are the most iconic recipe for crab lovers and every restaurant in Maryland claims to have the best crab cakes around.
If you find bell peppers or chopped celery in your crab cake that is a huge red flag.
No god-fearing Marylander I know would put peppers in a crab cake and neither should you!
Crab Cakes can be made with jumbo lump but will cost you a small fortune. I prefer a blend of crabmeat to give the crab cake more flavor as well as lower the cost.
Cedar Plank Smoked Crab Cakes
Step up your crab cakes with a kiss of smoke. These cedar plank smoked crab cakes are as good as you will find in any restaurant…actually better.
Check out this recipe
Maryland Style Keto Crab Cakes with Remoulade Sauce
These Maryland Style Keto Crab Cakes are honestly on of my best seafood recipes and Im so happy to share them with you
Check out this recipe
Keto Seafood Imperial Recipe
If you want a fancy Delicious seafood dinner that's easy to prepare this Keto Seafood Imperial is one of my favorite keto seafood recipes
Check out this recipe
Different Types of Crabmeat:
Colossal Crabmeat: Massive jumbo lump crab from only extra-large crabs. This is the most expensive crabmeat and is mostly used for crab cocktail or chilled preparations. $$$$$
Jumbo Lump Crabmeat: this is the most prized bite of crab for most people as their meat is harvested whole from the backswimmer legs. Used in chilled preparations and in high-end crab cakes. $$$$
Lump Crabmeat: Smaller broken pieces of the jumbo lump as well as other pieces of crab from the body. Great for crab cakes, salads, and pasta dishes. $$$
Special/ Backfin Crabmeat: The most versatile crabmeat special is small shredded white crabmeat from the body. Great for crab cakes, stuffing, salads, and soups. $$
Claw Crabmeat: This meat is darker in color and the strongest flavored meat of the crab. Claw meat has a sweeter flavor than other crabmeat making it perfect for enhancing any crab recipe. Though not a stand-alone ingredient claw makes for a great supporting cast member for crab cakes, soups, and other recipes with crab. $
Crab Soup, Appetizers and More
Creamy White Crab Chili
Looking for a unique chili that's sure to please, then you must try this creamy White Crab Chili. Big crab flavor with white beans, fresh corn and a slight jalapeño kick.
Check out this recipe
Crab Cake Egg Rolls
The latest food trend to hit Baltimore is Crab Cake Egg Rolls. This air fried version with old bay aioli can be made at home in no time. No need to go out when you can make a healthier take on crab cake egg rolls at home.
Check out this recipe
Chesapeake Crab Egg Salad
You love egg salad and you love Maryland crab meat then this Chesapeake Crab Egg Salad is gonna blow your mind!!
Check out this recipe
Easy Air Fryer Crab Rangoons
Crispy Air Fryer Crab Rangoons aka wontons made with cream cheese and crab, are so crispy and delicious. They're so easy to make at home!
Check out this recipe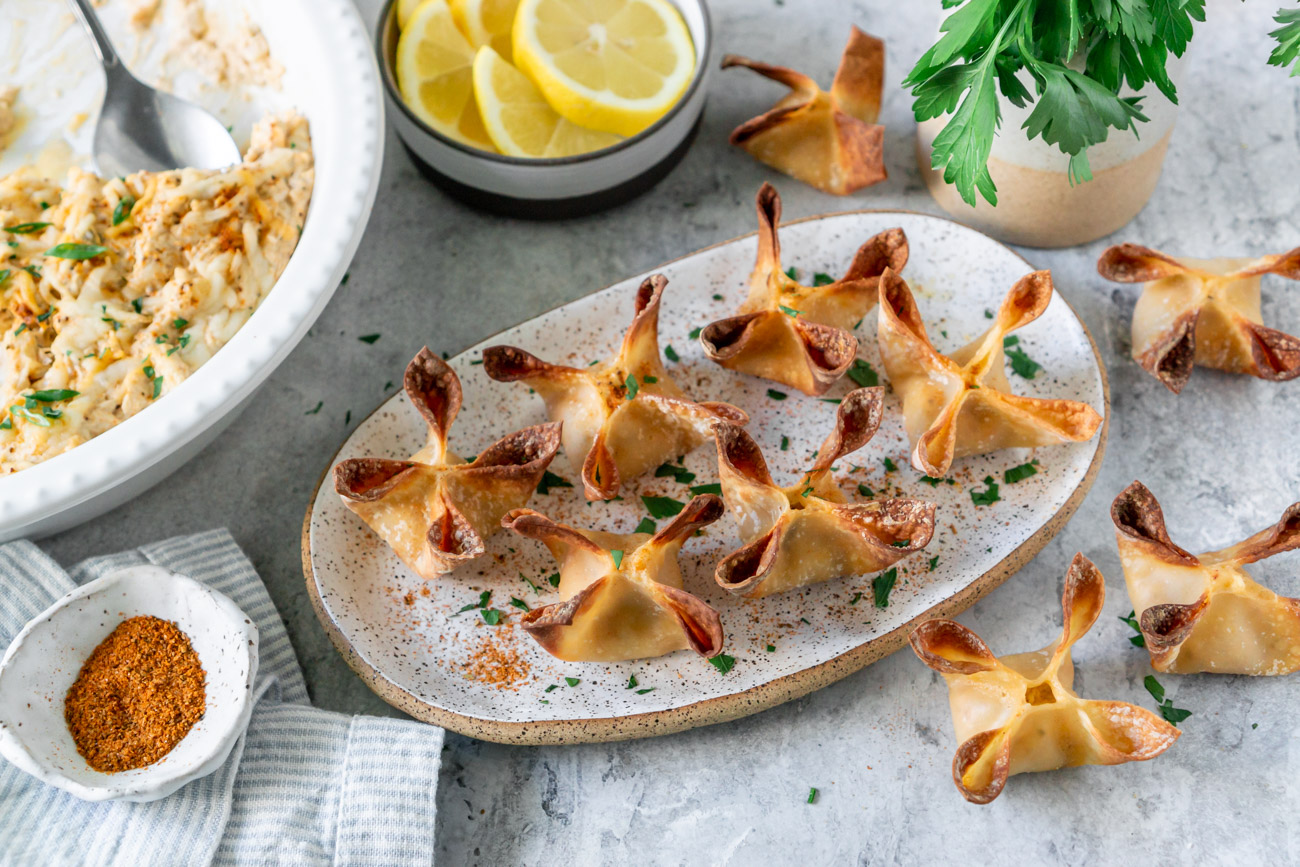 Seafood Mac and Cheese
You don't have to spend top dollar at a restaurant when you can make Seafood Mac and Cheese for half the price of going out
Check out this recipe
Chesapeake Crab Butter Sauce
If you're ready to take your steak to the next level this Chesapeake Crab Butter Sauce is what you seek. Rich buttery crab with a hint of old bay spice make this sauce a must for your next special dinner.
Check out this recipe
Best Maryland Crab Pretzels
Crab Pretzels that are truly next level! Homemade soft pretzels are topped with the best gooey and savory homemade jumbo lump crab dip.
Check out this recipe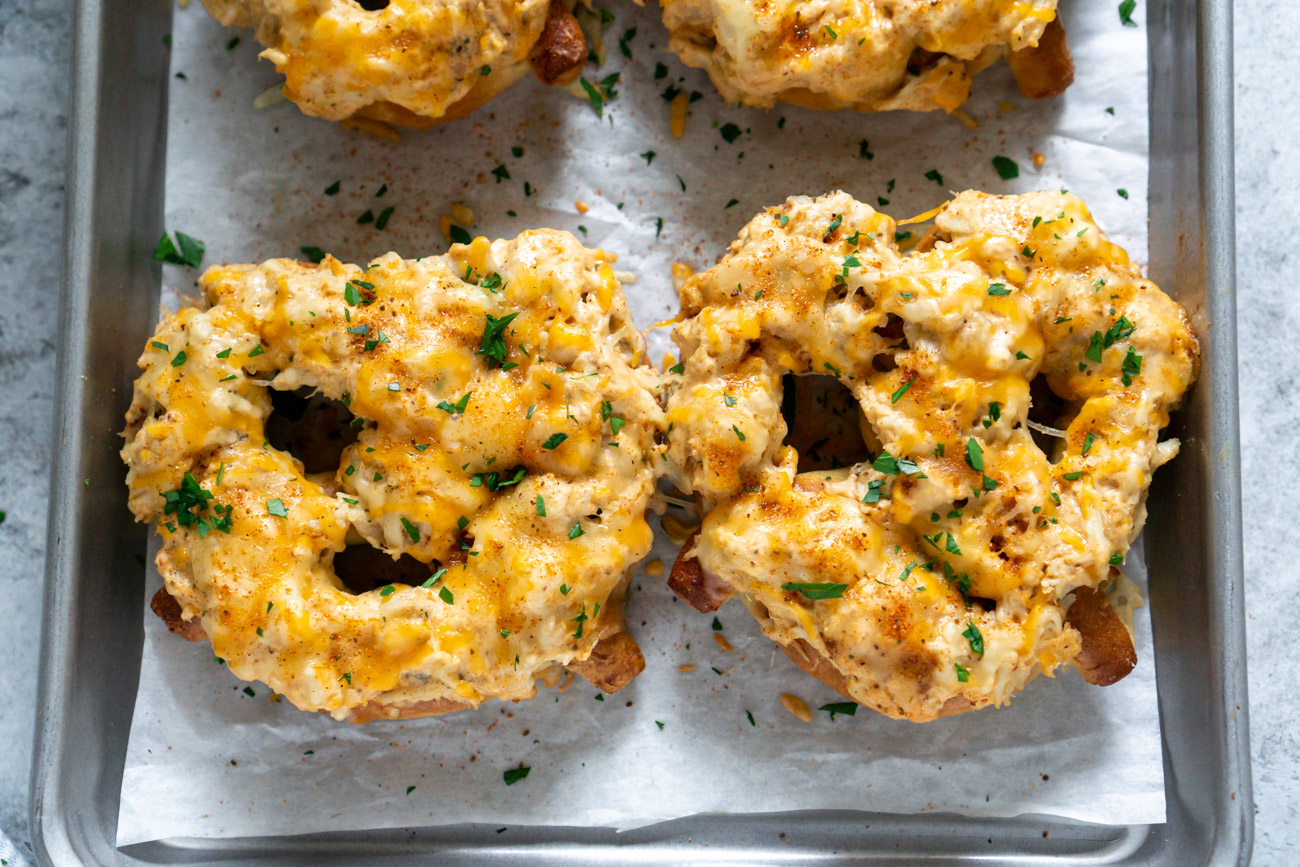 Keto Crab Dip Maryland Style
This Keto Crab Dip will blow you away with all the flavors of the Chesapeake bay served up in this creamy low carb recipe perfect for dipping.
Check out this recipe
Chesapeake Crab Stuffed Morel Mushrooms
Crab stuffed morel mushrooms combine the tender prized mushroom with sweet and slightly spicy crabmeat seasoned with old bay.
Check out this recipe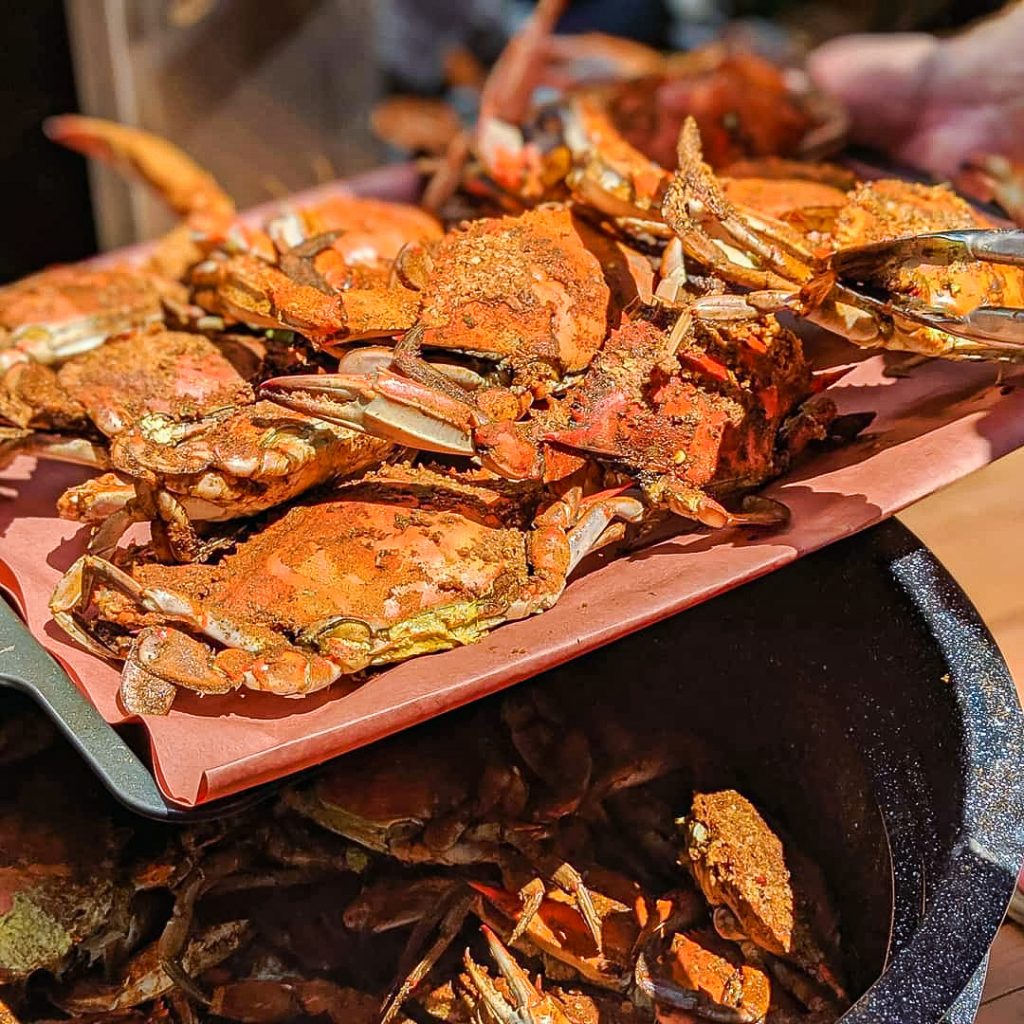 Helpful Tips For Buying Crabmeat
Here is a list of quick tips to help you buy the right type of crabmeat for your recipes.
Only buy fresh crab meat if you are using it in the next 48 hours.
US crabmeat will tend to be fresher than foreign crabmeat.
When making crab cakes use a blend of jumbo lump with claw or backfin to save money.
Pasteurized crab meat is great for crab recipes where the crab meat is mixed with other ingredients like guacamole, crab cakes, quesadillas, or pasta.
for more information on picking crabmeat check out this great article: