Boiled lobster at home is easier than you think. Grab a lobster Bibb because in a few easy steps you'll be dinning on this Crimson Crustacean from the confines of home whether you want to or not.
Boiled Lobster during a pandemic??? WTH!!
It might seem strange to be doing a boiled lobster recipe during a global pandemic. However the price of Coldwater lobster has actually dropped significantly since most restaurants are closed and demand is at an all time low. China is actually the biggest importer of live lobster and since the Coronavirus hit China the demand and ability to ship overseas has almost stopped completely causing the drastic price drop. I recently called up my local seafood market and had them order me two 2 lb. live lobsters. I was blown away by how cheap they were. Now I'm not saying this is a budget friendly meal by any means but if you've got a few bucks and wanted to try boiling lobster at home how's the time to do it.
A brief history of Boiled Lobster
The first mention of Boiling lobster goes all the way back thousands of years to first century Greece. Vikings actually ate lobster during their deep sea voyages. Early settlers in the northern Colonies lived off of lobsters because they were so plentiful, sometimes known as the poor man's protein.
Later lobsters were even served in prison. It was served so often that there were complaints that it was cruel and unusual punishment. It wasn't until the advent of the railways that lobster went from prison fare to exotic upscale cuisine. Cross country travelers developed a taste for lobster often perceived as a dish of the well to do. In World War II lobster was one of the only foods not rationed by the government. This made lobster affordable and readily available option for Americans. This however would cause a surge in this crustaceans popularity causing the price to surge.
Why do you cook lobsters alive?
First and foremost lobster is best when it's fresh and live lobster is as fresh as you can get. Secondly lobster meat decays very quickly causing the meat to become mushy and have an unpleasant taste. The most important reason to cook lobsters while they're still alive is safety. Lobsters are highly susceptible to a bacteria known as vibrio. After a lobster is only dead for a few hours, vibrio can begin to show up on the meat. Even cooking the lobster won't kill all the bacteria. Vibrio is no fun and can even cause death in rare occasions. Mostly when consumed by people with weakened immune system's
Do lobsters scream when you cook them?
No, lobsters don't have vocal cords and it's uncertain if their pain receptors even realize they're being cooked. If you're having a moral dilemma over preparing lobsters you can place them in the freezer for about 45 minutes. This "puts them to sleep and is considered the most humane way to cook lobster. Alton Brown said it best when he brought up the point that lobster's closest relative is the cockroach and I don't have any issue killing those. My advice is you do what feels right to you. I drop them in the hot water as soon as it comes to a boil. If you feel that putting them in the freezer puts your conscience at ease then go with that.
How to Extract the meat from Lobster.
There are a lot of different ways to break down a lobster. I've linked a Gordon Ramsay video below that is short and to the point. I like to chill my lobster immediately after boiling. It makes them easy to handle and ensures that they don't get overcooked. Then I reheat them in copious amounts of drawn butter and serve with crusty bread. A few tools that will come in handy are a good sturdy pair of kitchen shears, seafood forks and even a lobster picking set.
How long to cook a lobster?
1 pound lobster 8-10 minutes
1.5 pound lobster 11-12 minutes
2 pound lobster 15 minutes
2.5 pound lobster 20 minutes
3 pound lobster 25 minutes
How to make Drawn Butter
The easiest way to make clarified butter is to cut a stick of salted butter into 1 inch chunks and melt in a heavy bottom saucepan over the lowest heat setting. Don't stir the butter because we want the butter solids to separate from the fat. Once the butter has melted you will see a foamy white layer on top. Using a spoon skim off as much of the foam as possible. Then pour the golden butter into a Pyrex Measuring Cup leaving the white milk solids that sink to the bottom in the pan. You can stop there and be done or you can take it one step further by pouring the clarified butter through a few layers of cheesecloth to get any leftover milk solids.
More Seafood Recipe Ideas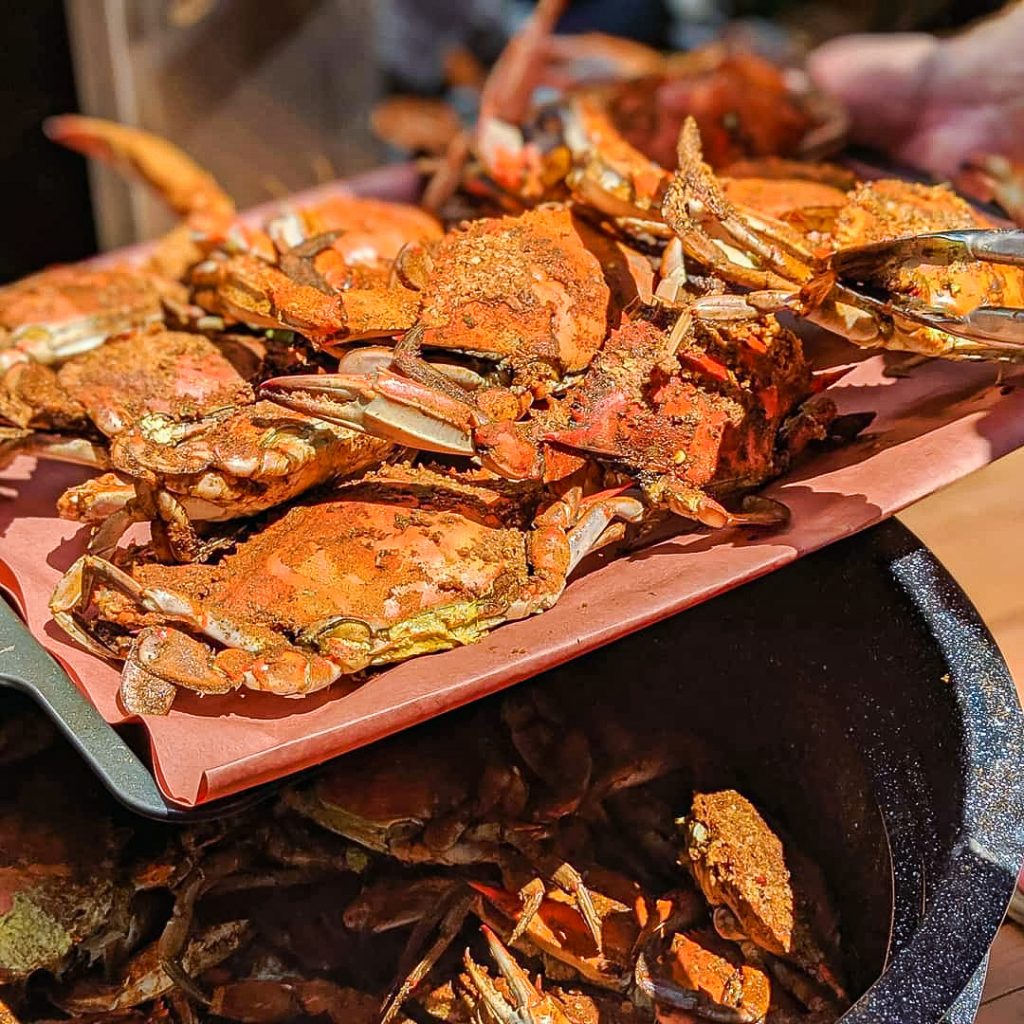 ---
Boiled Lobster
Boiled lobster at home is easier than you think. Grab a lobster Bibb because in a few easy steps you'll be dinning on this Crimson Crustacean from the confines of home whether you want to or not.
Equipment
12 Qt Stock Pot

Lobster Cracker

Seafood Fork
Ingredients
2

Live Lobsters

Between 1.5-2lbs. Each

1

stick

Butter

¼

cup

Real Salt

2

Lemons
Instructions
Fill 12 Qt Stock Pot about ¾ full of water along with Real salt and 1.5 Sqeezed Lemons. Bring to a boil

Place lobsters into the pot quickly and be careful as them ma splash. Boil for about 16 minutes until fully cooked. Test by grabing one of the intenas of the lobster. if they pop off with little tension they are done.

Remove lobsters from the stock pot and place in an ice bath to chill immediately
Nutrition
Calories:
533
kcal
|
Carbohydrates:
10
g
|
Protein:
22
g
|
Fat:
47
g
|
Saturated Fat:
29
g
|
Cholesterol:
281
mg
|
Sodium:
15085
mg
|
Potassium:
401
mg
|
Fiber:
3
g
|
Sugar:
3
g
|
Vitamin A:
1412
IU
|
Vitamin C:
57
mg
|
Calcium:
156
mg
|
Iron:
1
mg
---
Nutrition Facts
Boiled Lobster
Amount Per Serving
Calories 533
Calories from Fat 423
% Daily Value*
Fat 47g72%
Cholesterol 281mg94%
Sodium 15085mg656%
Potassium 401mg11%
Carbohydrates 10g3%
Protein 22g44%
Vitamin A 1412IU28%
Vitamin C 57mg69%
Calcium 156mg16%
Iron 1mg6%
* Percent Daily Values are based on a 2000 calorie diet.
---