My New Toy: Rec Tec 700 Pellet Smoker
Recently My brother and I purchased a new pellet smoker. We did a lot of research and shopping around before pulling the trigger. After weighing out the pros and cons of each model we landed on the Rec Tec 700. Boy are we glad we did. To be honest the first time I'd ever heard of the company it was on Instagram watching Burt Kreisher. I Figured if its good enough for "The Machine" its worth checking out. Obviously I was drawn to the fact that the handles are polished Steel Bull Horns.
How Big is the Rec Tec 700?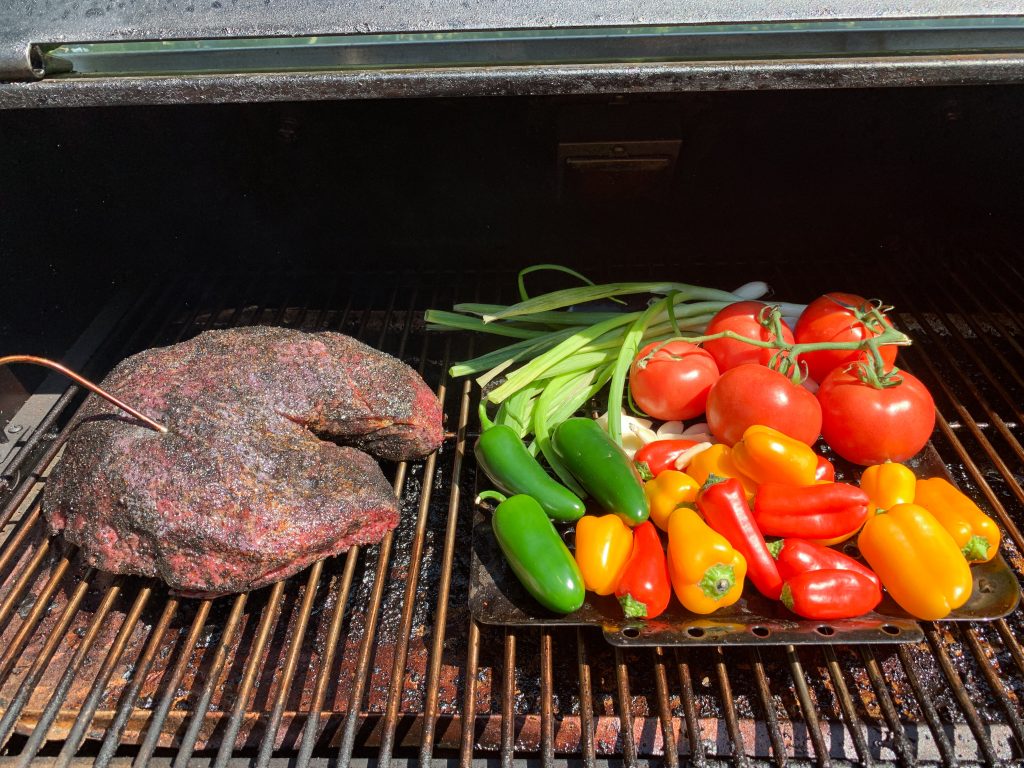 The Smoker has plenty of Room to cook (702 sq. in.) enough for 4 Full size Briskets, 6 pork butts or about 8 racks of ribs just to give you an Idea. The App lets you control the smoker from anywhere with 2 probes and temperature control. You can literally be half way across the country and monitor and adjust the temperature of the pit. I was Literally in Austin TX while my brother was cooking back in MD and I could keep track of the cook. This isn't a Review of the Rec Tec 700 but I wanted to share my thoughts and say that its the Best BBQ purchase I've made in a long time. I cant recommend it enough, not to mention the company itself has probably the best customer service I've ever dealt with in my life.
West Coast BBQ? How to Find Tri Tip on the East Coast.
Smoked Tri Tip is definitely not as common here on the east coast as it is out west. I had to special order it from my butcher because I'd never seen them at any grocery stores. After a bit of research I decided it was time to season one up with a combination of Hardcore Carnivore Black and Tajin.

The bold spices and the activated Charcoal in the rub not only taste amazing but give the tri tip a beautiful dark crust. The Tajin adds a citrus flavor that lends well to the smoked tomato salsa that I serve with the smoked Tri Tip.

What Part of a Cow does the Tri Tip Come From?
Tri Tip otherwise known as the Teres Major is a cut of beef on the front half of the cow next to the sirloin. Unlike brisket Tri Tip is best cooked to medium rare or medium at the most. anything above that will result in very tough meat.

I think prefer to slice the tri tip as thin as possible to make each bite even more tender. As with other cuts of beef you always want to cut against the grain of the meat. Tri Tip can be tricky because the grains tend to run in 2 different directions. Before seasoning your meat look at the grains and see where they go.

How to Reverse Sear a Tri Tip Using a Pellet Smoker
I'm using a reverse sear method for the tri tip to keep the meat as moist as possible. The reverse sear method basically slowly raises internal temperature to keep the meat juicy. Then the meat is seared quickly to form a crust and lick in the moisture. I begin by probing the beef in the thickest part of the tri tip. Then I smoke it for about an hour until the tri tip reaches an internal temperature of 115 degrees F. Then I move the tri tip to a grill or a cast iron pan to sear to a temperature of 130 degrees F.

Now here is a non traditional step but I wrap the tri tip in peach butcher paper just like I would my brisket. This lets the meat rest but still breathe and not overlook. Then I slice the beef thinly and serve with charred avocado and smoked tomato salsa.

How to Make Smoked Tomato Salsa
The Smoked tomato salsa is the perfect sauce to compliment the tri tip. It's also super simple to prepare. Just take some tomatoes, scallions or onions, jalapeño and bell peppers along with a head of garlic. Smoke along side the tri tip then char on the grill until all the veggies are blistered.
Then I just cut the stems off the peppers and add limes, Tajin, a bunch of cilantro and about ¼ cup of good olive oil to help emulsify the sauce. Taste the sauce and add salt or additional hot sauce to taste. This would be the Perfect Recipe to pair with my Grilled French Fries With A Grilled Habanero Cheddar Cheese Dipping Sauce. Sadly I only had a box of Spanish rice but be sure I'll be having grilled fries next time.

Smoked Tomato Salsa
Instructions
Smoke veggies on a grill basket for about 1 hour then char over direct heat. Char the limes along with the veggies.


Once the veggies are blistered take the stems off the peppers and place in a blender or food processor.

Combine remaining ingredients and pulse. Make the salsa as chunky or smooth as you like.


Nutrition
Serving:
2
tbsp
|
Calories:
79
kcal
|
Carbohydrates:
5
g
|
Protein:
1
g
|
Fat:
6
g
|
Saturated Fat:
1
g
|
Sodium:
6
mg
|
Potassium:
263
mg
|
Fiber:
2
g
|
Sugar:
3
g
|
Vitamin A:
1274
IU
|
Vitamin C:
44
mg
|
Calcium:
22
mg
|
Iron:
1
mg
Nutrition Facts
Smoked Tomato Salsa
Amount Per Serving (2 tbsp)
Calories 79
Calories from Fat 54
% Daily Value*
Fat 6g9%
Sodium 6mg0%
Potassium 263mg8%
Carbohydrates 5g2%
Protein 1g2%
Vitamin A 1274IU25%
Vitamin C 44mg53%
Calcium 22mg2%
Iron 1mg6%
* Percent Daily Values are based on a 2000 calorie diet.