Jump to Recipe
Cheater Pastrami – Easy Homemade Pastrami Recipe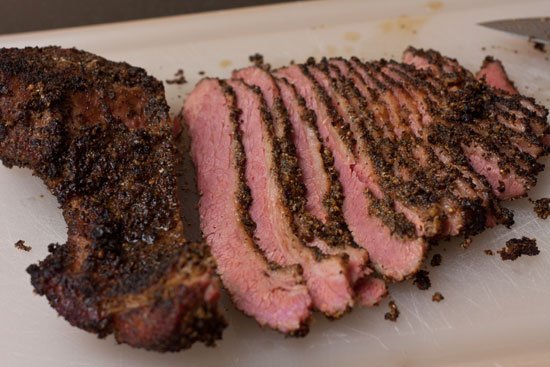 A few years ago I made homemade pastrami. I "corned" a beef brisket and then smoked it to make authentic homemade pastrami. Well, that's a lot of work.
I wanted to explore one of the cheater pastrami recipes that I have been reading about.
Basically you just put a simple dry rub on a corned beef brisket (bought from the store already corned) and then smoke it. It turns out that this makes some really tasty cheater pastrami!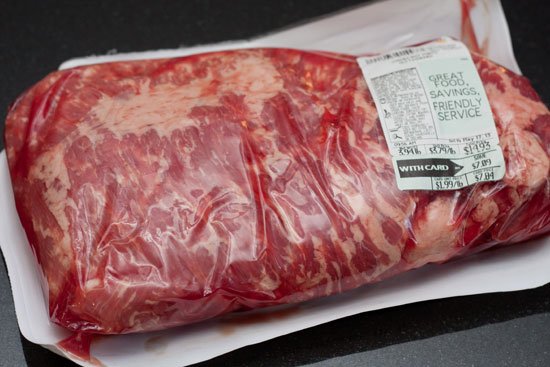 Around St. Patrick's Day you'll find some really good deals on corned beef.
Even though it's not even close to St. Patrick's Day, I still managed to pick up a corned beef "point" brisket. Costco usually has a bunch and you can always ask your butcher.
How to Make "Cheater" Pastrami
The night before making the pastrami open the package and put the corned beef into a casserole dish or ziptop bag and totally submerge it in water.
This will help get rid of some of the salt. Corned beef is really salty. A good overnight soak will help out a lot and significantly improve your pastrami results.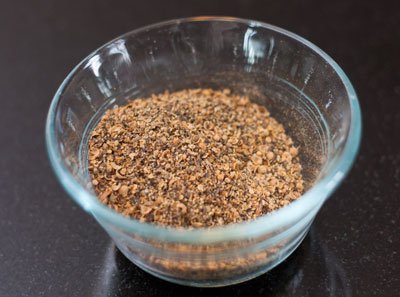 Corned beef usually comes with a small spice packet. Throw this out. It's really easy to make a simple pastrami dry rub.
I took a few tablespoons of coriander seed and put it in to a small food processor. This essentially cracks open the coriander seed to make it really fragrant.
I mixed a 50/50 ratio of black pepper with the coriander seed and mixed it up.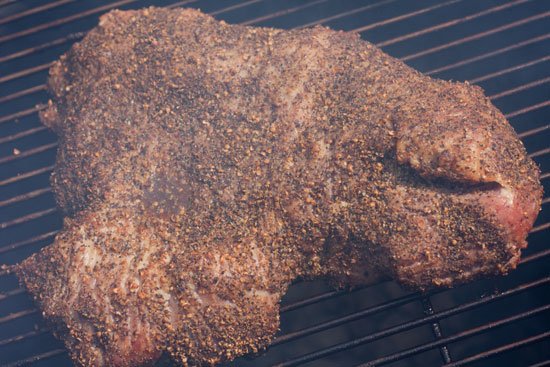 I set up my ugly drum smoker for 275-300 degree heat with apple wood. The corned beef will take about 2 hours to smoke.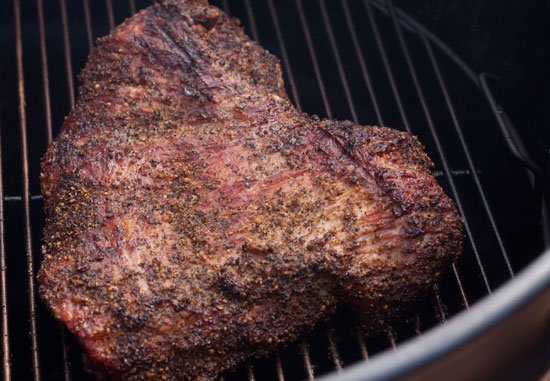 I smoked the corned beef until an internal temperature of about 170-180 degrees. At this point the corned beef comes inside for some authentic steaming.
Real NY deli style pastrami is steamed right before slicing. This is a little trick to take the homemade pastrami up a few notches. I found that on the Katz' Delicatessen website so it must be legit!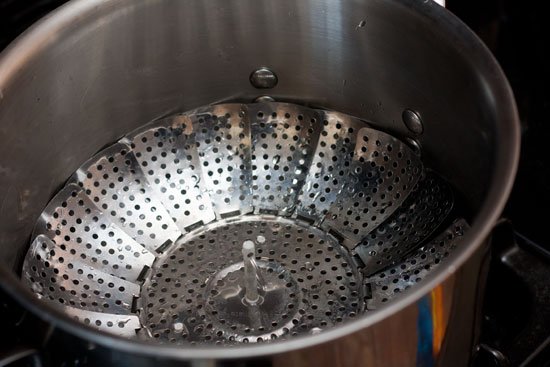 I used a large pot and put a little steamer basket in the bottom. Next put about ½ inch of water in the bottom and turned the stove on high.
After about 30 minutes of steaming the smoked corned beef was at 200 degrees. Oh was it tender!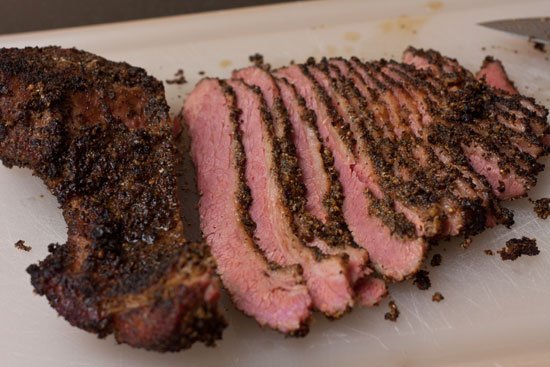 I let the pastrami rest for about 30 minutes prior to slicing.
One note regarding the corned beef selection.
I chose the brisket point. I think this was a mistake. The brisket flat corned beef is more even which makes it cook more evenly and also slice easier.
However, this was really tasty and I will most certainly make it again when I'm craving a pastrami sandwich.
More Recipes You Will Love
---
Cheater Pastrami From A Corned Beef Brisket
An easy cheater pastrami recipe made from a store bought corned beef brisket that is smoked and then steamed.
Instructions
Soak corned beef brisket overnight in water to remove salt.

Mix pepper and ground coriander and rub all over the rinsed corned beef.

Set up smoker for higher heat 275-300 degree smoking.

Smoke corned beef until internal temperature of about 175.

Set up steamer basket and steam the smoked corned beef until internal temperature of about 200 degrees.

Rest for 30 min.

Slice thin.