A lot of us novice BBQers end up wondering, "what is a Boston Butt and is it really a butt or is it a shoulder?"
Well, it is worth understanding the terms used to describe a "pork shoulder" because I have seen them vary widely at grocery stores.
It is also worth actually knowing what the cuts LOOK LIKE so you can make your own informed decision about what you are buying.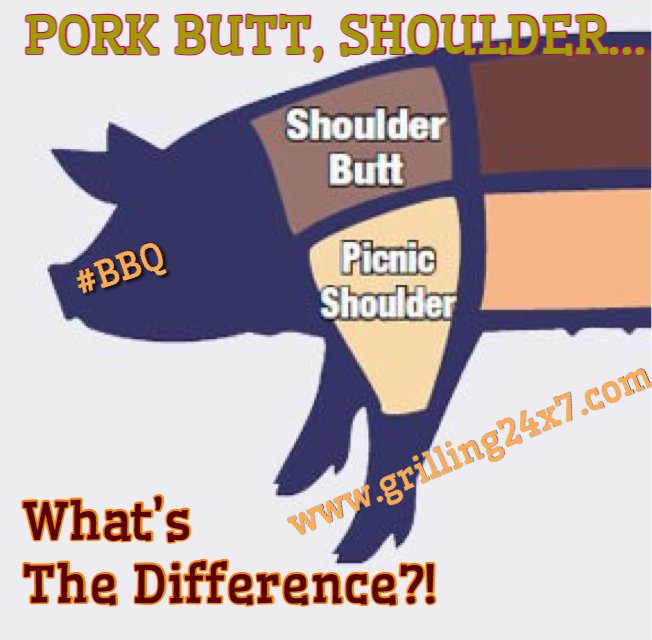 What's the Difference Between Picnic and Boston Butt
Shopping for pork shoulder can get confusing. Learn the difference between Picnic Shoulder and Boston Butt so you don't have to panic at the store ever again.
To even the most experienced BBQers, shopping for different cuts of meat can get intimidating and confusing. End the panic and end the confusion.
Today I'm going to explain the difference between a Picnic Shoulder and Boston Butt.
Go ahead … bookmark and/or pin this post now. It is a great resource to always keep in your back pocket.
Already know what you are throwing on the grill?
Check out some of my favorite grill day recommendations – Grilled Pork Chops with Caramelized Apples, Smoked Beef Tenderloin Pellet Grill Recipe, and How to make juicy grilled Chicken Breast.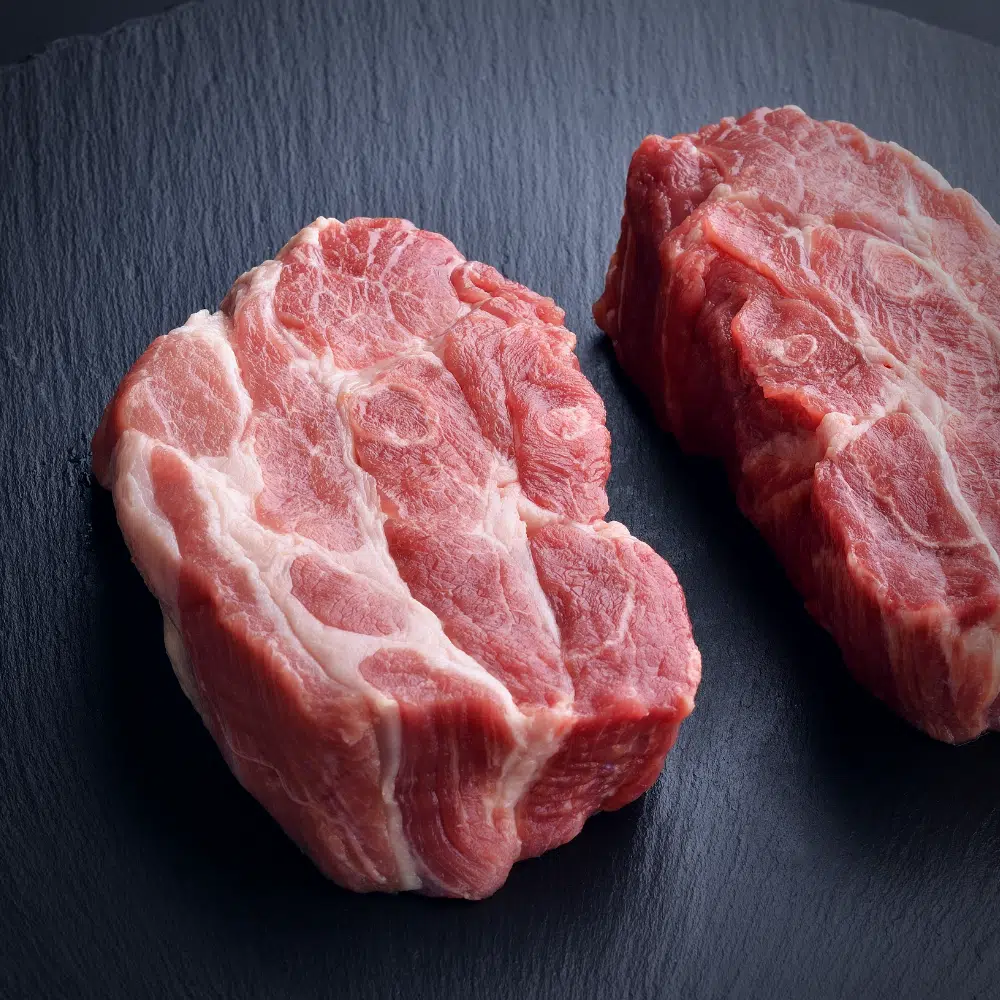 Picnic vs. Boston Butt
In my younger years (20+ years ago), my novice self was found more often than not staring at a cold case wondering what I wanted to grill and deciphering the meat, the cut, and more.
When it comes to Picnic vs. Boston Butt, there was honestly nothing more confusing.
A lot of beginner BBQers and grillers wonder, "What is Boston Butt?" and "Is Boston Butt really a butt or is it a shoulder?"
Well, today I'm going to decode the mystery for you, because it's been years and I still see it referred to in a variety of ways at grocery stores and butcher counters.

BONUS: It's super important to understand what you are buying and what it looks like, so don't forget to study or save the pictures.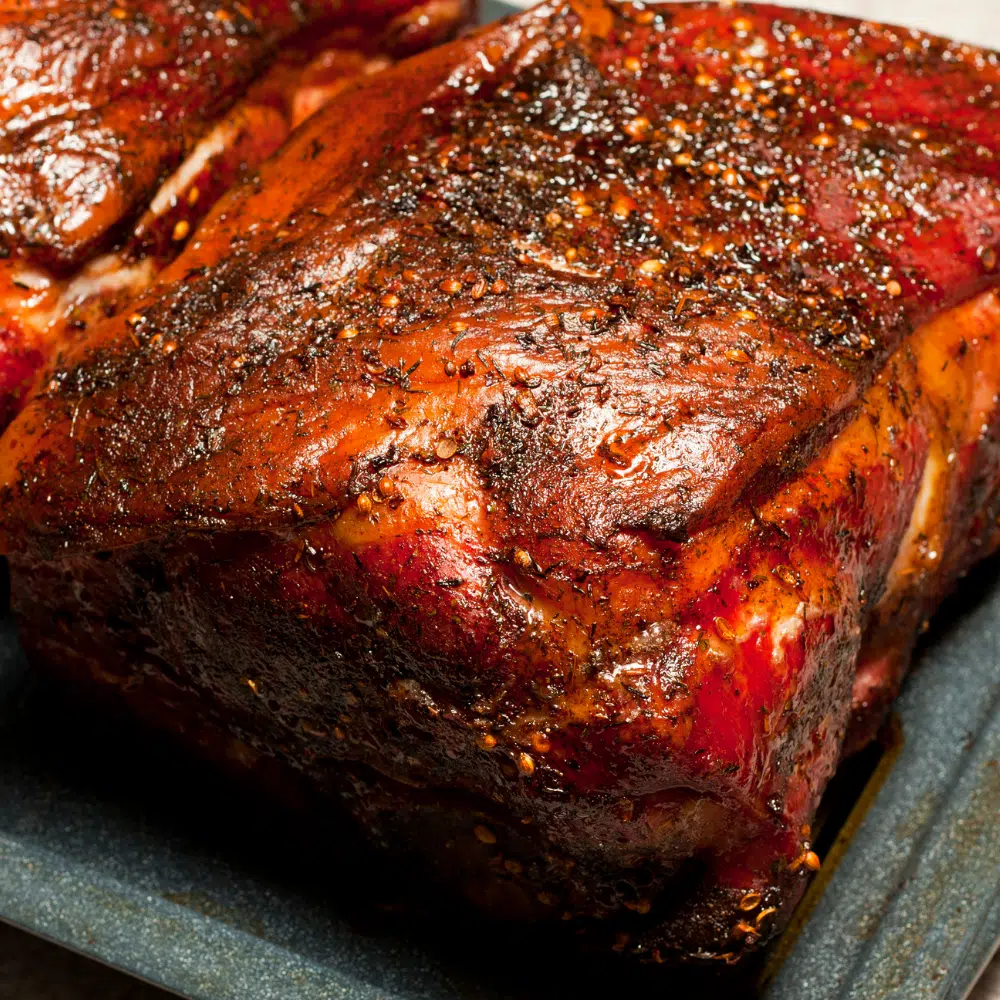 It's all Pork to Me
First things first, let's get this out of the way now … Pork Butt is NOT the "rear end" of a pig.
In fact, when someone is referring to Pork Butt, they are actually referring to the shoulder of a pig.
I know what you are asking yourself, "So, why is it called a pork butt?"
The term "butt" refers to the way pork shoulder cuts were packaged back in the day.
Pork shoulders were packed into barrels and the barrels were called "butts." The barrels were used for packing and shipping.
To complicate matters even more, our good friends up in Boston were cutting pork shoulder in such a way that it was referred to as the Boston Butt in other regions of the country as well.
So what does Boston Butt look like?
Take a look at the image below. The shoulder of the pig is the meatiest part closest to the spine of the pig.
When cut, it will be rectangular in shape and more times than not, you will find part of the bone still in the cut.
You can buy it boneless, but I recommend buying the bone-in option.
Boneless butts don't cook as evenly in the smoker because of how the bone gets cut out of the meat.
I recommend saving boneless butts for grinding pork OR my personal favorite – making homemade sausage!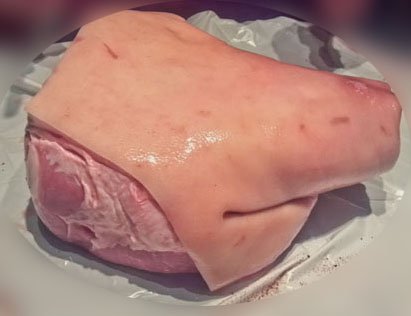 Let's talk Picnic Shoulder
When working to understand pork shoulder, there is only one thing to remember…
Pork shoulder is made up of two completely separate cuts – the pork butt and the picnic.
A major difference between the Boston Butt and the Picnic Shoulder is that the picnic is the portion closest to the knee whereas, as I mentioned above, the butt is the portion closest to the spine of the animal.
Things to know about Picnic Shoulder
Picnic cut is sold with the skin on. Yes, real pig skin.

Pro-Tip: I like to grill/smoke this with the skin side down. If you are familiar with cooking salmon, it is very similar. You leave the skin on to protect the meat you are cooking and help it retain moisture, flavor, and good oils.

Smoke and Dry Rub will not penetrate the skin.
Picnic Shoulder is typically a less expensive cut of meat.
Recommended Recipes for Picnic Shoulder
If you want to use Picnic Shoulder, or if that is all you are finding at the store, I recommend making a stew with it or carnitas!
Now, I'm sure you are wondering … how did Picnic shoulder get its name? It HAS to be something epic right …
Wrong, but it is interesting.
When researching this, the only thing I could find is that the picnic cut is a "smaller" and less expensive cut as compared to the rear leg aka "ham" roasts.
This supposedly also makes it better suited for a picnic." … Which I thought was interesting!
What Makes Pork Shoulder so good?
It's all about that beautifully marbled fat!
I get asked a lot, "What makes pork shoulder so good?" Aside from just flat out cooking it right, it is all about the connective tissue.
Now, I know how that sounds. Typically, a lot of people also avoid the fatty cuts of meat and connective tissue because it makes for a tough and sometimes horrible end product.
However, the trick is cooking it SLOW and LOW. Doing this allows the connective tissue to literally melt and baste the meat.
Add that slowly melting fat into the mix and you are about to have the BEST piece of meat come off your grill.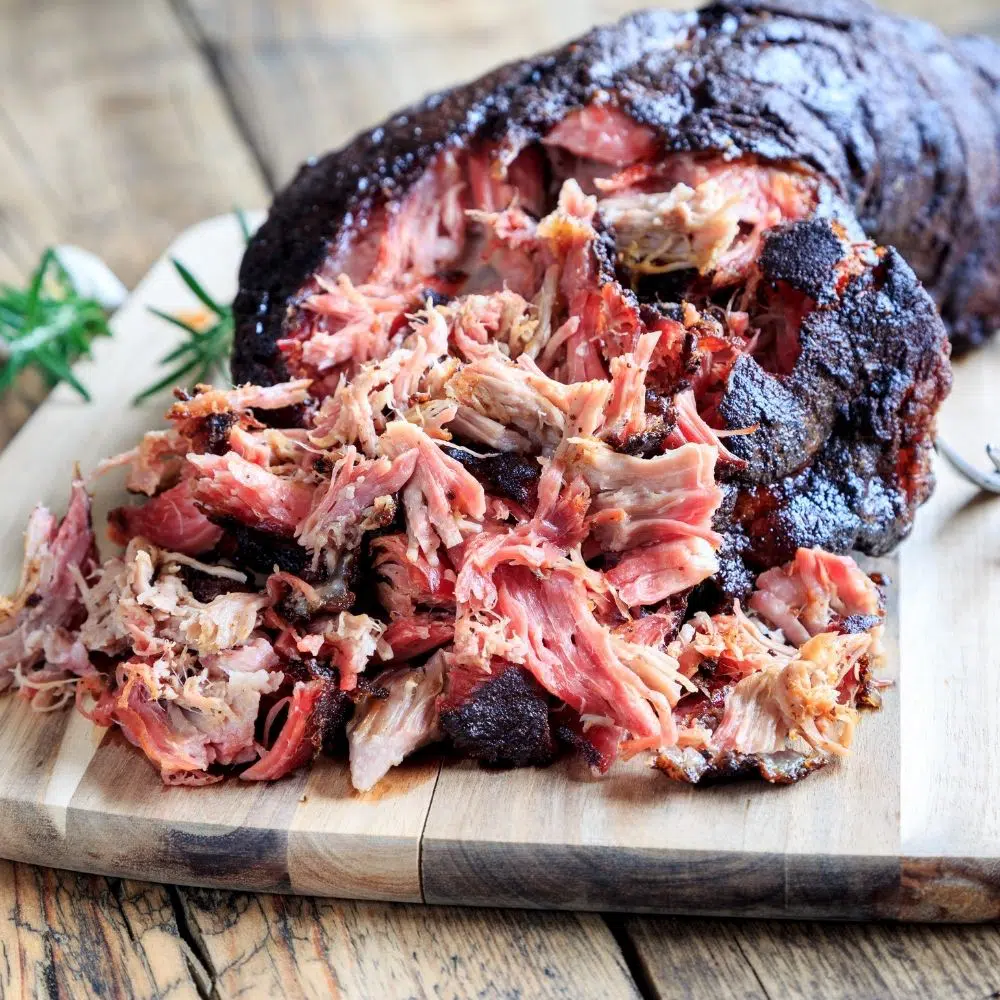 What cut of meat makes the best Pulled Pork?
The great internet debate! In the world of grilling and BBQ-ing, there is nothing more heavily debated and talked about than what cut of meat makes the best pulled pork.
At the end of the day, if you are making pulled pork, you want to use Pork shoulder no matter what.
Pork shoulder is ideal for pulling purposes because of its optimum fat content.
The fat creates tender, melty meat, but it's essential you cook it slow and low. Doing this allows the protein to break down leaving you with perfectly tender meat.
Truthfully, I believe either Boston Butt or Picnic Shoulder would be fine.
My only dislike for shoulder being used for pulled pork is the fact you have the skin still attached.
The Perfect Pork Dinner Side Dish
These are just a few of my favorite bbq side dishes to serve alongside that juicy pulled pork shoulder.
Here are some recipes and posts you will enjoy
If you enjoyed this post, then take a look at some of my favorite recipes below. Heat up your next grill night with something incredible.